Ichthultu
From Multiversal Omnipedia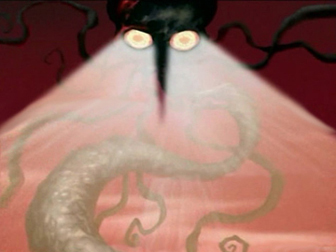 Ichthultu was an extradimensional entity, one of the Old Ones, which have repeatedly sought to gain a foothold in the Earth dimension; first through the worship of the ancient Thanagarians, then with an attempted invasion of Earth repelled by King Poseidon of ancient Atlantis.
A more recent invasion was stopped by the Justice League, Doctor Fate, Aquaman, and Solomon Grundy. During that final attempt, an attack by Hawkgirl left Ichthultu's mind destroyed.
Comments
Ichthultu was clearly a homage to H.P. Lovecraft's creation Cthulhu.