Fallen (Transformers)
From Multiversal Omnipedia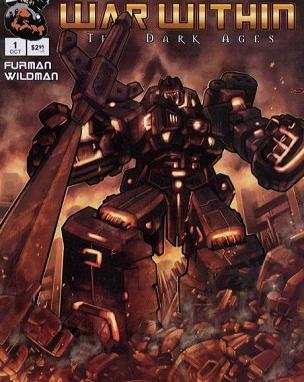 The Fallen is a character that features in Transformers.
Biography
The Fallen (? - 6.5 million years ago) was one of the original thirteen Transformers created by Primus. He became known as the Fallen after he betrayed his creator by allying himself with Unicron. After a great battle, Unicron was sucked into a black hole, and the Fallen was sucked in with him.
Millions of years later, during an accident with experimental Space Bridge technology, the Fallen returned to Cybertron prepared to carry out a catastrophic event known as the Unbinding. The Fallen recruited three young Decepticons - Bludgeon, Mindwipe and Bugly - to carry out his dirty work.
The Fallen manipulated events on Cybertron to keep each of the factions busy while he captured four Transformers to carry out the Unbinding. Capturing Jetfire, Grimlock, Hot Spot and Blitzwing, the Fallen prepared to open the Well of Allsparks and send a beacon to summon Unicron. Later, intervention by Shockwave and the Decepticons who had allied with Grimlock's Lightning Strike Coalition, as well as being attacked by Jetfire, failed to stop him. The Fallen was stopped during the final moments by Primus himself, who sucked the Fallen into the Well of Allsparks. He is presumably gone for good.
Overview
Personality and attributes
Powers and abilities
Notes
In other media
Television
Films
Video games
Appearances
Links
Internal Links
External Links