General Chang
From Multiversal Omnipedia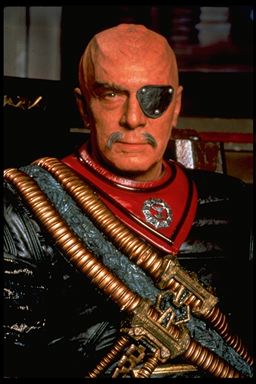 General Chang is a male extraterrestrial character that features in Star Trek.
Biography
Chang was a Klingon military officer who was involved in a conspiracy to sabotage peace-making efforts between the Klingon Empire and the United Federation of Planets. He was very fond of Shakespeare. While attacking with a specially-designed Klingon Bird-of-Prey capable of firing when cloaked, Chang was destroyed along with his ship by the USS Enterprise-A.
Notes
General Chang was an original character created for the movie where he was portrayed by actor Christopher Plumer.
In other media
Video games
In Star Trek: Klingon Academy, General Chang featured in the video game prequel to the movie with him being portrayed in the live-action cutscenes by actor Christopher Plumer who reprised the role.
Appearances
Star Trek VI: The Undiscovered Country
External Links